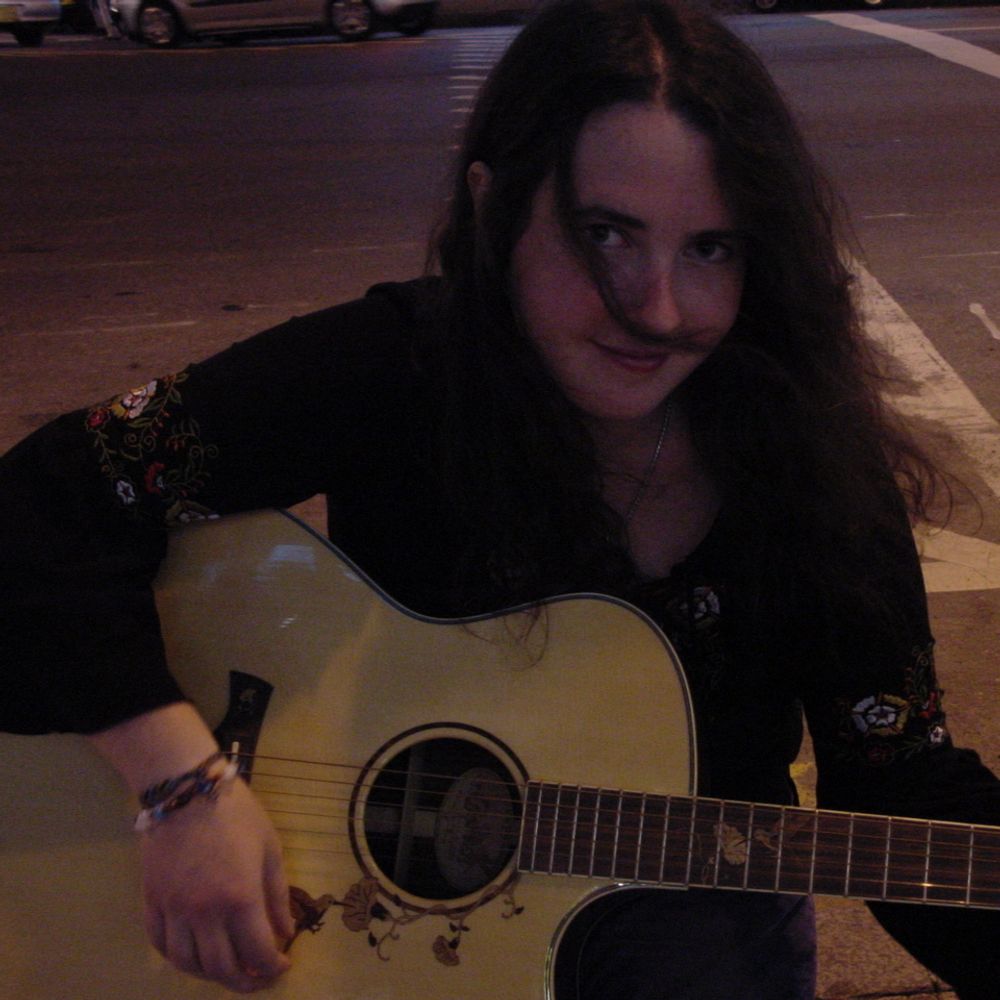 Cork-based folk singer-songwriter Marie Conniffe began her artistic ventures as a performer, paying homage to the greats, namely Joni Mitchell, Bob Dylan, Tom Waits, Janis Joplin, and Neil Young. It was a long time before Conniffe actually began to find her own creative voice. Absorbing from the best, she began experimenting with song-writing in her teens and early twenties but lacked inspiration. It was during her travels that she hit her creative stride.
Arriving in Seoul, South Korea in 2004, she started to focus on her writing in earnest. Inspired by the people she met in the music scene there, she began to gig regularly and to actually finish songs and perform them in public. The highlight of that particular Korean stint was a slot as the closing event of the 2005 World Arirang Festival in Jeongseon, where Marie sang an a capella version of "Mo Ghile Mear", as well as the theme song of the festival in Korean. 
On her return to Ireland, Conniffe experienced a period of ill mental health, spending some time in a psychiatric unit. Her recovery and experiences are documented in her songs as she turned to living through her writing at that time. Since then, she has returned to Korea, spent time working and living in Spain, Vietnam, New Zealand, Bristol, Galway, London, Dublin, and now resides in Cork. She has played iconic venues such as Whelan's in Dublin, and been featured on Dublin South FM, and 'The Sessions' with Hugh Hick.
She doesn't shy away from exploring her lived experiences through her music, or even in conversation – her 'spiritual adventure' in her words, is documented on her debut album "Love Madness" which she recorded with brothers Rohan Healy and Al Quiff of Beardfire Music, and their dad David Virgin, released in 2018. Following its release, she appeared on Brian Greene's show 'Mental Wealth' for an in-depth interview on the topic.
Marie released a stand-alone single in July 2021. Entitled "The Door", it was the first song Marie had ever written and it received a number of glowing reviews upon its release. The video for the song, shot by Luke McDermott, captures the essence of Conniffe's personal and musical trajectory to date. Filmed in Dublin on a crisp March morning between Sandymount Beach and Kimchi Hophouse – a Korean bar and restaurant on Parnell St. – the visuals entwine the artist's connection to her places of travel, her home, her craft, and herself.
Marie followed up with "The Way of the Hummingbird" in March 2022, which continued her tradition of incorporating hummingbirds into her creative life. Referencing the fact that hummingbirds are the only birds that can fly backwards, Conniffe says of the song that "it's about realising you may have gone wrong or made a bad decision somewhere along the way so it's about trying to retrace your steps and going back and sorting stuff out and trying to start again afresh".
Her next single, released in June 2022, is a musical call-to-arms to enjoy the summer months and make the most out of life. "Down to the River to Play" is a 90s-infused anthem brimming with positivity and good vibes. In the title of the song, a nod to the harmonic influences of the "Oh Brother, Where Art Thou?" soundtrack in her own musical life, Conniffe invites us to go "down to the river to play in the hay". It's a catchy, fun-filled number that is well-served by the hypnotic blend of Conniffe's vocal harmonies and uplifting message.
 

Conniffe's most-recently released single "Stay on Your Own Side" (September, 2022) has turned out to be a beautiful, meditative anthem for all of humanity. Although Marie says that the song was originally written while thinking of teenagers and young people who might be having a hard time of things and need some encouragement, she has come to realise that the message of the song applies to everyone of all ages - anyone who needs to hear a little positive message.